Shri Satyajit Sudhir Parab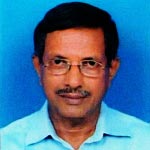 About Me:
Name:

Shri Satyajit Sudhir Parab

Category:

Sports and Advanture

Award:

Eklavya Award (1965) and (1967), Arjuna Award (1970)

Area:

Former Kho Kho Player
Details:
Biography: When he started playing the traditional Indian sport of kho kho in the 1950s, there was no hype around sports events in India except cricket. There was no support from the government either. The kind of attention that the recently concluded Commonwealth Games (CWG) and Asian Games got, was unthinkable. But one man was never perturbed by the challenges he faced.
Sudhir Parab, the country's first sportsperson to win Arjuna Award in Indian sports and Gujarat's first sportsperson to win the coveted award, is a perfect model for those who are struggling to make it to the top in sports other than cricket.
Despite poor facilities and negligible fees, Parab participated in over half-a-dozen kho kho national tournaments and made a niche for himself in the national team.
He has now decided to revive dying interest in Indian sports by starting coaching in athletics. Parab has joined hands with former international athlete Razia Sheikh who will coach the kids in games like javelin throwing, shot put and athletics.
"In the 1950's, we travelled by any means to reach the tournament venue and even the conveyance money was very little. It was tough to pursue one's passion in that era," recalls the 67-year-old Parab.
Only one thing that kept him going even in the most difficult times – passion for kho kho. "I was in love with the game since childhood and I used to play it whenever I got time. It is a team game and understanding between players is necessary, apart from very high energy levels. I started playing kho kho at the age of 7 at Gujarat Kreeda Mandal (GKM) and then never looked back.
"I became assistant coach under my guru Baburao Surve at the age of 17 and then made it to the Gujarat team. We became national kho kho champions in 1961, 62, 65, 67 and 70. All that we had in those days was huge crowd support. People used to turn up in thousands to watch kho kho games and that kept our motivation high," shared Parab.
"Imagine over 8,000 spectators gathering at inter-university level kho kho tourneys in the city. Even school used to declare a holiday on the day of tournament," he added. But the government was as apathetic towards sportspersons in those days as it is today. Parab never got any recognition from the state government for his achievements.
"To give athletics and other games its due, one needs to develop a sports culture in the country. CWG has provided us with a perfect platform as our athletes showed what kind of hidden talent India has. The government needs to build facilities for players and also recognise its top performers," suggests Parab who was coach of the Indian kho kho team during the Second Netaji International Gold Cup tournament at Hyderabad in 1999.
"We used to get committed private sponsors during our playing days. Today, the government needs to give full support to its sportspersons. But, I won't wait till the government takes some concrete step. So, I have decided to restart athletics training for children at my club on Polo Ground," said Parab.
"We used to train kids in athletics at Youth Service Centre (YSC) club that was established in 1972. But, when cricket became more popular in 1980s the number of athletes dwindled at our club. We have now decided to revive
Our old glory and I have already written to some schools to send their students to some schools who are interested in athletics," Parab said.