Mr. Justice Alpesh Y. Kogje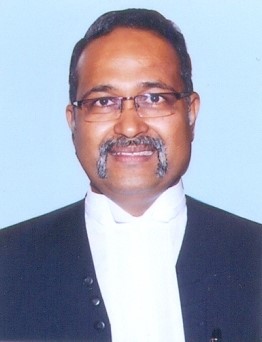 About Me:
Name:

Mr. Justice Alpesh Y. Kogje

Category:

Judiciary and Civil Services

Area:

Judge, High Court of Gujarat
Details:
Education: Born on 16.07.1969. Passed B.Sc. (Chemistry) in 1990 and LL.B. from the Faculty of Law, The Maharaja Sayajirao University of Baroda, Vadodara in 1993. Joined the Bar and started legal
practice in 1993.
Biography: Was appointed as Assistant Government Pleader in 2001 and Additional Public Prosecutor in 2002. Continued to work as such till 2007.Was appointed as a Special Public Prosecutor for Special Investigation Team in the Gujarat High Court on 07.06.2011. Also appointed as a Special Counsel Special Task Force for the cases investigated / inquired by the Special Task Force. Was appointed as Standing Counsel for Central Excise and Customs Department on 17.09.2008.
Handled large number of important matters arising from 2002 Godhra riots. Also appeared regularly in High Court in various fields including Special Civil Applications Services and Non-service and Criminal matters.
Appointed as Additional Judge of the High Court of Gujarat and took charge as such on 06.04.2016 and confirmed as permanent Judge on 15.03.2018.