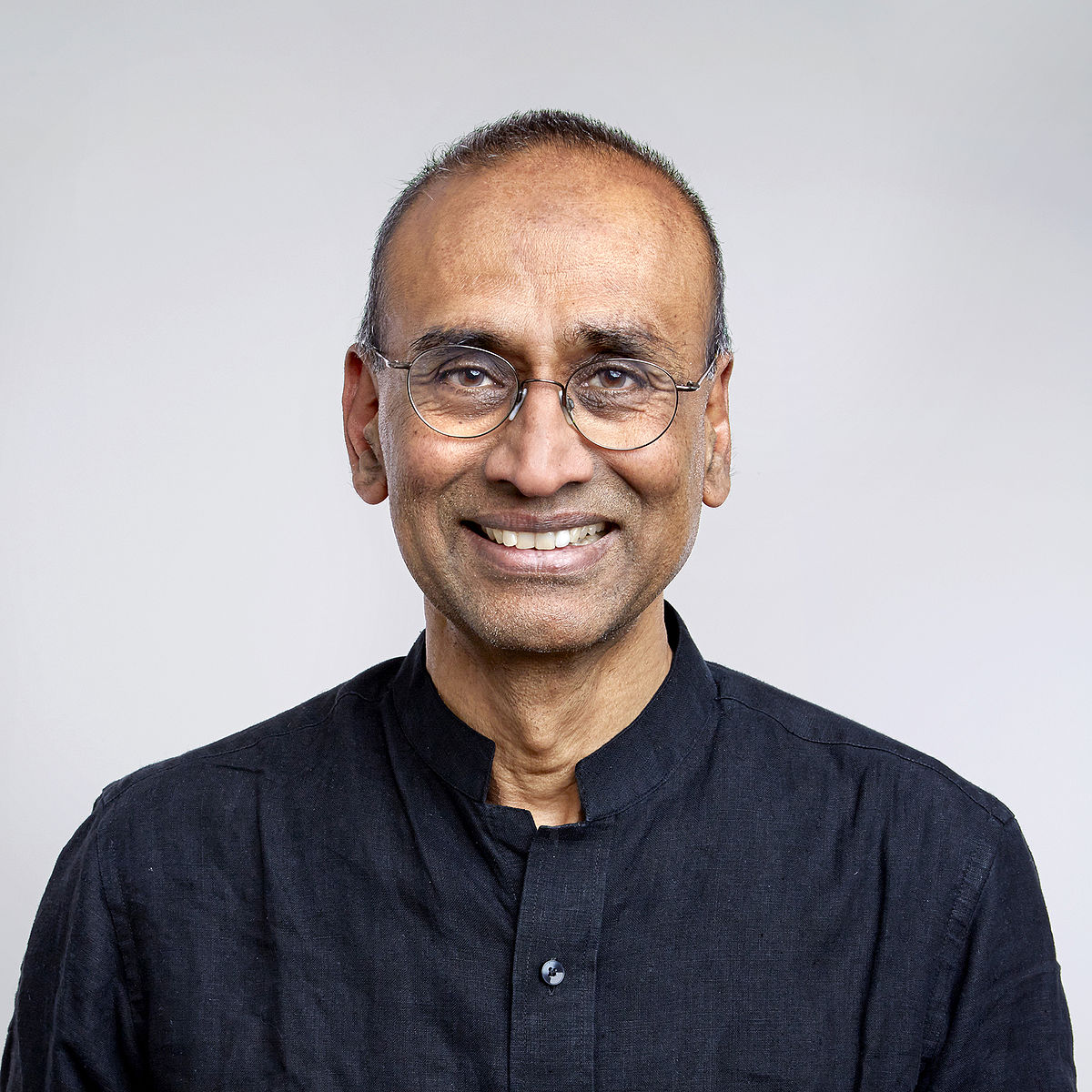 About Me:
Category:

Distinguished Alumni

Award:

The Nobel Prize in Chemistry (2009), The Padma Vibhushan (2010), The Golden Plate Award of the American Academy of Achievement (2017), The Louis-Jeantet Prize for Medicine and the Datta Lectureship and Medal of the Federation of European Biochemical Societies (FEBS)(2007).

Area:

Specialization In The Field of Biochemistry And Biophysics.
Details:
Education: Bachelor's Degree in Physics from Baroda University in Gujarat, India, Doctoral Degree in Physics from Ohio University in The United States.
Biography: Ramakrishnan was born on 1952 a Tamil Brahmin Family of Chidambaram in Cuddalore District of Tamil Nadu, India to C. V. Ramakrishnan and Rajalakshmi Ramakrishnan. Both His Parents Were Scientists, And His Father was Head of The Department of Biochemistry at The Maharaja Sayajirao University of Baroda. At the time of his birth, Ramakrishnan's Father was away from India doing Postdoctoral Research with David E. Green at The University of Wisconsin–Madison in the U.S.
Ramakrishnan moved to Vadodara (previously also known as Baroda) in Gujarat at the age of three, Where He had his schooling at Convent of Jesus and Mary, Except for spending 1960–61 in Adelaide, Australia. Following his Pre-Science at The Maharaja Sayajirao University of Baroda, he did his undergraduate studies in the same University on a national science talent scholarship, graduating with a Bachelor of Science Degree in Physics in 1971. At the Time, The Physics course at Baroda was new, and based in part on the Berkeley Physics course and The Feynman Lectures on Physics.
Ramakrishnan began work on Ribosomes as a Postdoctoral Fellow with Peter Moore at Yale University. After his Post-Doctoral Fellowship, He Initially could not find a Faculty Position even though he had applied to About 50 Universities in the U.S.
He continued to work on Ribosomes from 1983–95 as a staff scientist at Brookhaven National Laboratory. In 1995 he moved to The University of Utah as a Professor of Biochemistry, And in 1999, He moved to his current position at The Medical Research Council Laboratory Of Molecular Biology in Cambridge, England, Where He had also been a Sabbatical Visitor During 1991–92 on a Guggenheim Fellowship.
In 1999, Ramakrishnan's Laboratory Published A 5.5 Angstrom Resolution Structure of the 30s Subunit. The following year, His Laboratory Determined the Complete Molecular Structure of the 30s Subunit of the Ribosome and its Complexes with Several Antibiotics. This was followed by Studies that Provided Structural Insights into The Mechanism that Ensures The Fidelity of Protein Biosynthesis. In 2007, His Laboratory Determined The Atomic Structure Of The Whole Ribosome in Complex with its Trna And Mrna Ligands. Since 2013, He has used Cryo-Em to Work Primarily on Eukaryotic and Mitochondrial Translation.Ramakrishnan Is Also Known For his past work on histone and Chromatin Structure.
As Of 2019 His most Cited Papers (According To Google Scholar) Have Been Published in Nature, Science and Cell.
Ramakrishnan's Term Was Dominated By Brexit And, In His Final Year, The Covid-19 Pandemic And Its Response. In An Interview In July 2018, He Said That Britain's Decision To Leave The European Union (Brexit) Was Hurting Britain's Reputation As A Good Place To Work In Science, Commenting "It's Very Hard For The Science Community To See Any Advantages In Brexit. They Are Pretty Blunt About That." He Saw Advantages To Both The Uk And The Eu For Britain To Continue To Be Engaged In Galileo And Euratom, Which, Unlike The European Medicines Agency, Are Not Eu Agencies.
Ramakrishnan Argued That A No Deal Brexit Would Harm Science. Ramakrishnan Wrote, "A Deal On Science Is In The Best Interests Of Europe As A Whole And Should Not Be Sacrificed As Collateral Damage Over Disagreements On Other Issues. If We Are Going To Successfully Tackle Global Problems Like Climate Change, Human Disease And Food Security, We Can't Do So In Isolation. There Is No Scenario Where Trashing Our Relationships With Our Closest Scientific Collaborators In The Eu Gets Us Closer To These Goals.
In 2007 The Louis-Jeantet Prize for Medicine and The Datta Lectureship And Medal Of The Federation Of European Biochemical Societies (Febs).
Heatley Medal of The British Biochemical Society.
Nobel Prize in Chemistry Along With Thomas A. Steitz and Ada Yonath.
Honorary Fellow Of The Academy Of Medical Sciences In 2010, Honorary Degrees From The Maharaja Sayajirao University Of Baroda, University Of Utah And University Of Cambridge.
In 2014 The Xlvi Jimenez-Diaz Prize By The Fundacion Conchita Rabago (Spain).
Golden Plate Award of The American Academy Of Achievement (2017).